PLEASE ENJOY CLIPS FROM OUR 2015 FESTIVAL SELECTIONS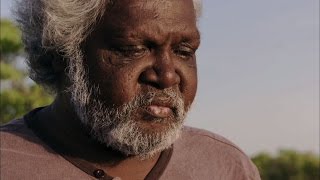 LANGUAGES MATTERS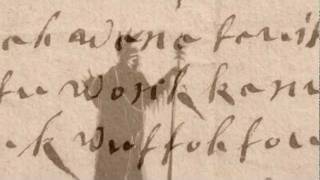 WE STILL LIVE HERE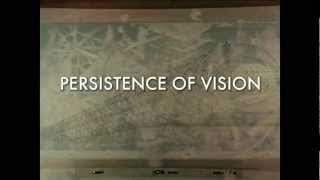 PERSISTENCE OF VISION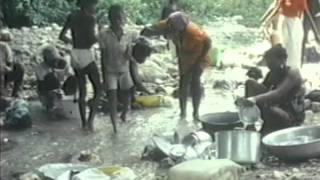 VOODOO IN THE CHURCH IN HAITI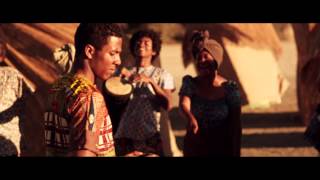 THE SUCESSOR OF KATUNGA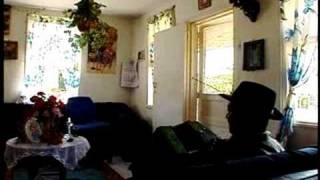 THREE KINGS OF BELIZE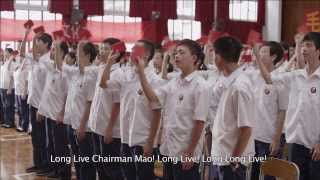 RED PASSAGE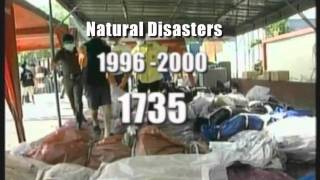 ALUNA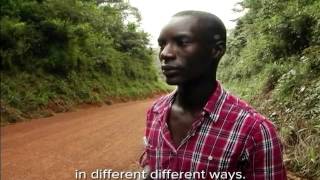 THE FIGHT TO FORGIVE FROM CHILD SOLDIERS TO PEACE BUILDERS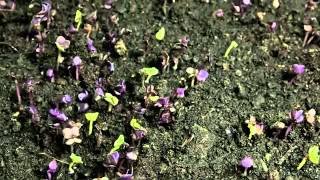 SEEDS TO FREEDOM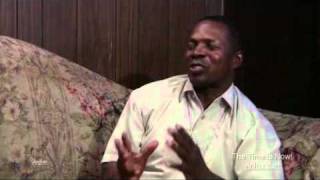 REVOLUTIONARY MEDICINE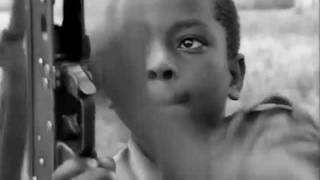 CHILDREN OF WAR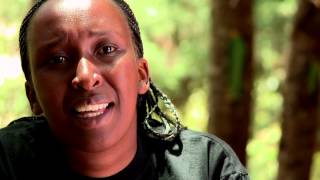 ARISE
ESPIRITU DE MAMA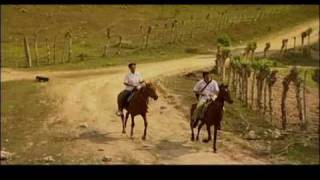 SALUD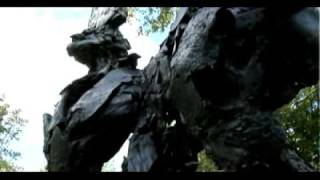 VELO LOVE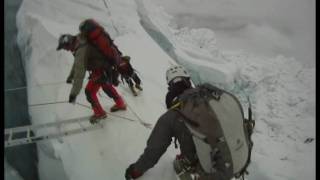 MOUNT EVEREST ICE FALL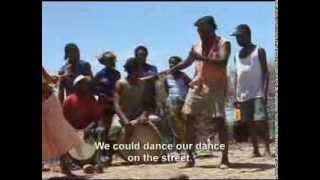 YURUMEIN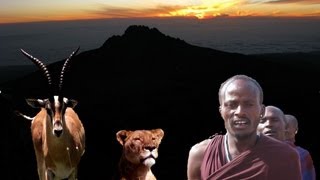 KILIMANJARO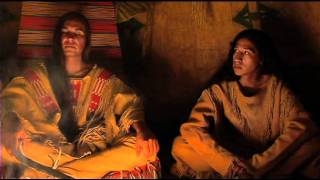 HOLY MAN
GARIFUNA IN PERIL RUSHING WATERS RISING DREAMS TO THE BONE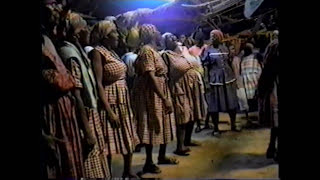 GARIFUNA HERITAGE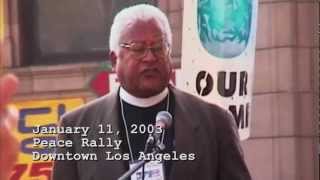 A CLEAR VISION by Interfaith Communities United For Justice and Peace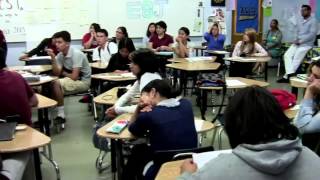 LIFE CHOICES THROUGH INTERACTIVE DRAMA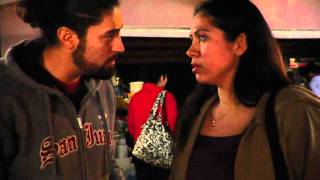 BETTER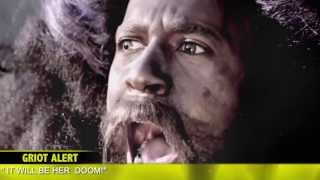 GRIOT'S LAMENT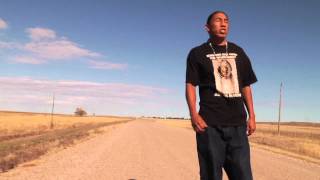 TREE IRON CLOUD OGALA LA KOTA
1/1
LANGUAGES MATTERS

This documentary by award-winning filmmaker David Grubin "Language Matters" explores threats to languages around the world. Jeffrey Brown recently sat down with poet and host Bob Holman to discuss the film and what's truly lost when a language disappears.

WE STILL LIVE HERE

WE STILL LIVE HERE by Anne Makepeace Tells the amazing story of the return of the Wampanoag language, a language that was silenced for more than a century.

PERSISTENCE OF VISION

The documentary, "Persistence of Vision," by Kevin Schreck the untold story of the greatest animated film never made

VOODOO IN THE CHURCH IN HAITI

VOODOO IN THE CHURCH IN HAITI by Andrea Leland and Richard Cultural spirituality.

THE SUCESSOR OF KATUNGA

THE SUCESSOR OF KATUNGA by Jason Mohan

THREE KINGS OF BELIZE

THREE KINGS OF BELIZE by Katia Paradis Excerpt of the documentary film 'Three Kings of Belize', a movingly personal film merging three unique cultures- the Creole, the Maya and the Garifuna into an inspiring testament of hope and love in music.

RED PASSAGE

RED PASSAGE by Directed by Ho Yi and based on a true story.

ALUNA

ALUNA by Alan Ereira & Aluna Movie Ltd. Assoc. with Organisacion Gonavindua Tairona

THE FIGHT TO FORGIVE FROM CHILD SOLDIERS TO PEACE BUILDERS

THE FIGHT TO FORGIVE FROM CHILD SOLDIERS TO PEACE BUILDERS by Everyday Gandhis

SEEDS TO FREEDOM

SEEDS TO FREEDOM by GAIA FOUNDATION Seeds of Freedom (30:13) charts the story of seed from its roots at the heart of traditional, diversity-rich farming systems across the world, to being transformed into a powerful commodity, used to monopolize the global food system.

REVOLUTIONARY MEDICINE

REVOLUTIONARY MEDICINE by Beth Geglia & Jesse Elliot Revolutionary Medicine, true to its title, is a provocative, 45-minute documentary by Beth Geglia, an independent, activist documentarian based in Washington D.C., and Jesse Freeston, a film maker based in Montreal, who had been a key member of the Real News Network. Dr. Luther Harry Castillo, a Cuban-trained Garifuna doctor is our lively guide. He retraces the journey of the people of Ciriboya, a town in northeastern Honduras, to self-determination and empowerment, through the building of a community hospital. It is a heroic and inspiring struggle, told with intelligence, strength and humor, through the power of story, song and dance—and with an ever present historical context. The music of Aurelio Martinez and the Garifuna Soul Band provides the film's 'trilling wire.'

CHILDREN OF WAR

CHILDREN OF WAR by Bryan Single Filmed in northern Uganda over a period of three years, "Children Of War" is a unique and incandescent documentary which follows a group of former child soldiers as they escape the battlefield, enter the sanctuary of a rehabilitation center, and undergo a remarkable process of trauma therapy and emotional healing.

ARISE

ARISE documentary a film by Lori Joyce and Candice Orlando Narrated by Daryl Hannah Mother and daughter directors Lori Joyce and Candice Orlando come together to create the award-winning documentary Arise, narrated by Daryl Hannah, which captures the portraits and stories of the amazing women around the world who are coming together to heal the injustices being perpetrated against the earth. The film weaves poetry throughout, blending stunning art, visuals, and scenery together to make a heartfelt and moving film which shares the hopefully collective story that inspires us to work for, care for, and cherish the world we call home. Featuring music by Elephant Revival and Michael Franti.

ESPIRITU DE MAMA

ESPIRITU DE MAMA by Ali Allie' https://www.youtube.com/watch?v=D9CBjhjlsRQ A Garifuna woman's journey back to Honduras to honor her mother.

SALUD

SALUD A timely examination of human values and the health issues that affect us all, ¡Salud!looks at the curious case of Cuba, a cash-strapped country with what the BBC calls 'one of the world's best health systems.' From the shores of Africa to the Americas, !Salud!hits the road with some of the 28,000 Cuban health professionals serving in 68 countries, and explores the hearts and minds of international medical students in Cuba -- now numbering 30,000, including nearly 100 from the USA. Their stories plus testimony from experts around the world bring home the competing agendas that mark the battle for global health—and the complex realities confronting the movement to make healthcare everyone's birth right. ¡Salud, 93 minutes,is produced and directed by Academy Award nominee Connie Field (The Life and Times of Rosie the Riveter; Freedom on My Mind) and co-produced by Gail Reed

VELO LOVE

VELO LOVE by Robert Corsini Full lengh doucmentary film focusing on contemporary Caribbean Art and featuring three artists, Jose Maria Capricorne, Nelson Carrilho and Philippe Zanolino. Art and Culture from heart of the Caribbean.

MOUNT EVEREST ICE FALL

MOUNT EVEREST ICE MAN by Theodore Fairhurst There were 16 Sherpa deaths in the The best Mount Everest Ice Fall video footage you will see. Shot with a GoPro helmet-mounted camera in the perpective of the climber. Powerful video images of the extraordinary Khumbu Glacier as it breaks up descending from the Western Cwm to Base camp. Voted top 10 at Killarney 2011 Adventure Film Festival. For more photos & videos of Everest and other high-altitude mountains that I have climbed visit: www.DareToReach.ca.ICE FALL last year.

YURUMEIN

YURUMEIN by Andrea Le Land Documentary about the Caribs of St. Vincent and the Grenadines.

KILIMANJARO

KILIMANJARO - African Safari Masai by Theodore Fairhurst Climbing Kilimanjaro (Kibo) and a safari in the Serengeti and Ngorongoro Crater. Amazing footage of lions mating, hippos interacting, Maasai warriors jumping, the Snows of Kilimanjaro, Kibo ravens, an infant baboon protected by its parents, spotted hyenas, black rhino, giraffes, elephants, wildebeasts, etc., etc. Great African music by Kevin MacLeod. A joy to experience the extraordinary nature and beauty of mountain and plains of Tanzania.

HOLY MAN

HOLY MAN: THE USA vs. DOUGLAS WHITE, narrated by Martin Sheen

GARIFUNA IN PERIL

GARIFUNA IN PERIL by Ali Allie' and Ruben Reyes A Garifuna language teacher fights to keep his endangered language alive in the face of personal betrayal and tourism's encroachment in Honduras

RUSHING WATERS RISING DREAMS

Writer and artist Roy Rogers Oldenkamp sat down in Hollywood with director John Cantu to discuss his participation in the ongoing Northeast San Fernando Valley art explosion. RUSHING WATERS RISING DREAMS interview. Filmmaker John Cantu discusses the Northeast San Fernando Valley Latino Arts scene and the Rushing Waters Rising Dreams in a sit-down West Hollywood interview for WeHoNews with Roy Rogers Oldenkamp. tiachucha.com presents a powerful online artistic cultural presence. As part of its mission, Tia Chucha's invites Los Angeles' diverse groups and individuals to appreciate and value the art, literature, theater, song, and ideas emanating from our communities; to have an exchange of culture and ideas in an engaging and harmonious setting; and to create a gathering place of elders, mentors, teachers, parents, teens, and children as the foundation for truly genuine, whole and vibrant communities.

TO THE BONE

TO THE BONE is a coming-of-age story about a pre-teen migrant farmworker who attempts to defy her father and rebel against the status quo with unintended consequences for herself and her family. California farming, which grows over half of the nation's fruits and vegetables, is inherent to the state's identity and essential to its economy. The fields are idyllic, but they also shield the much darker existence of child farm hands who are growing up as America's working poor. The film examines present-day democracy by highlighting the dramatic disparity that exists, despite laws that supposedly guarantee equal rights. The story is inspired by true events in the lives of child migrant workers in California.

GARIFUNA HERITAGE

GARIFUNA HERITAGE by Garifuna National Council A documentary film produced by the National Garifuna Council of Belize. The film addresses Garifuna Culture including ritual, music, dance and language.

A CLEAR VISION by Interfaith Communities United For Justice and Peace

A CLEAR VISION by Interfaith Communities United For Justice and Peace (ICUJP) Interfaith Communities United For Justice and Peace (ICUJP), has for over a decade followed a clear mission -- to organize communities of faith and conscience in support of Peace, Justice and human dignity in the face of war, injustice and intolerance, compelling religious communities across the country to stop blessing war and violence, by speaking truth to power to whomever is in power.

LIFE CHOICES THROUGH INTERACTIVE DRAMA

LIFE CHOICES THROUGH INTERACTIVE DRAMA by the Raoul Wallenberg Institute of Ethics

BETTER

BETTER by John Cantu

GRIOT'S LAMENT

GRIOT'S LAMENT by Aleks Munoz

TREE IRON CLOUD OGALA LA KOTA

TREE IRON CLOUD OGALA LA KOTA a young Lakota Traditional singer/rapper.